Skip to content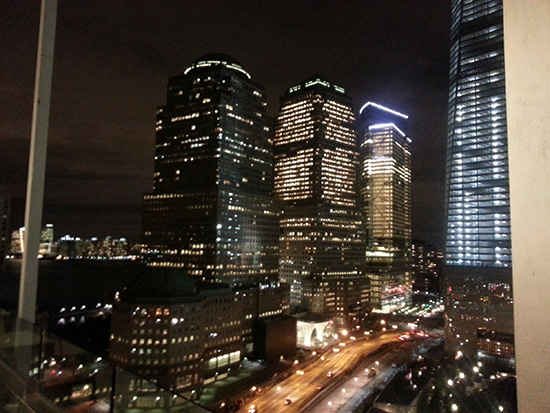 My trip started out with a long day of travel from Las Vegas to New York City. I love New York City and I am sure I will never in my lifetime see everything it has to offer. I am staying in an amazing hotel right next the World Trade Center. You must see this building in person to really appreciate it, my picture is great but does not do it justice. It is so humbling to see in person and to think of all the people we lost on 9/11.
I am here attending a CTE (Career & Technical Education) conference at the United Federation of Teachers. I have learned so much about New York schools and how they looking to helping students better prepare for college and for the workforce.
Tomorrow we are touring the schools who have successfully implemented student certification programs.