Skip to content

I know what you are thinking – "Why is this guy talking about the end of summer when summer has just begun?" Well, as promised in my last blog post I want to keep you up-to-date with some of the exciting happenings at LearnKey this summer. Here is a little sneak peek of some awesome OnlineExpert features to look forward to over the next couple of months.
Learning Management System (LMS) Tour
This free instructional course teaches educators and administrators how to easily access, use, and learn the functions of OnlineExpert. The LMS tour is broken into manageable sections, which allows users to easily find and watch material that is relevant to their needs.
This is one feature you don't have to wait for – the LMS Tour was just recently released! Since it is free, current customers can easily have our representatives add it to their course libraries.
Projects
Teachers: We have listened to your requests – "More hands-on activities!" We are excited to announce that our Office 2007/2010, Adobe ACA, and IC³ courses will feature hands-on projects created by teachers who use our courses in their curriculum. These projects will help reinforce what students are learning by providing them with hands-on experience throughout the course.
Touchscreen support
In the past, our courses have made heavy use of Flash video and players, which certain mobile devices don't support. Since these devices are becoming more and more popular in learning environments, OnlineExpert will allow students and teachers to use mobile devices as a learning tool with new touchscreen support beginning in August.
I am excited to be able to share these upcoming releases with everyone. After all, don't we all need a good reason to actually look forward to the end of summer? Be sure to check back often for the down low on what's going on at LearnKey.
I love getting comments, so here's a question for you – What are your favorite summer traditions or vacation spots?
I recently had the opportunity to travel to Alabama with Justin, our newest member of the sales team, to attend an education conference and meet with teachers interested in eLearning and industry certifications. Here is a brief overview of our travels:
Wednesday
Beautiful weather in Bessemer, Alabama where we stayed. We spent some time in Tuscaloosa, meeting with a teacher working with students and passing the CompTIA exams like A+ and Network+. We showed him the teaser clip to our upcoming A+ 2012 release and he's really looking forward to it.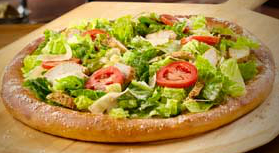 We also had the pleasure of visiting The University of Alabama, which has a beautiful campus. We found a great place called The Mellow Mushroom, and had some of the best pizza I have ever eaten. We had a Cesar Salad pizza…yes I know salad on top of a pizza, and yes it was amazing!
Thursday
The first day of our education conference and 2 hour workshop for teachers went really well. The conference was hosted at the Mercedes factory located in Vance, Alabama. This location is the manufacturing facility where the M-Class, the R-Class, and the GL-Class are built. Our conference was located in the training center for the employees, the landscape is so beautiful and we had a chance walk through the visitors center and gift shop where I picked up a few souvenirs.
Recently we launched the new version of our leaning management system, OnlineExpert v6. This new LMS features a totally redesigned and reworked interface, making several improvements to speed up and streamline managing your users.
Visit the OnlineExpert v6 info site for an interactive feature guide and more information about the new interface. You can read the full press release below:
LearnKey Launches Redesigned Learning Management System, OnlineExpert V6

St. George, UT- August 15, 2011- LearnKey, a global provider of self-paced training, proudly announces the release of OnlineExpert V6, their recently redesigned learning management system.