Skip to content

A couple of months ago, Scott Walker and I took a trip to Florida to help high school teachers in Duval County Public Schools to become ACA certified in Photoshop CC. Last week, we found ourselves back in Duval helping a group of forty-seven middle school teachers become ACA certified in Photoshop CS6. When we arrived at the school Tuesday morning, we were also asked to introduce them to the IC3 training. By the end of the week, all but seven teachers had passed the Photoshop ACA exam, with several also receiving their IC3 certifications.
Unlike the group we worked with in October, many of the teachers in our training last week had never used Photoshop before. In fact, most of them were not even CTE teachers! It was a new experience working with people who were unfamiliar with the software, and it gave me a greater appreciation for what these teachers must go through every year when they are given a new group of students.
We spent the first day walking the teachers through the Photoshop and IC3 training on OnlineExpert and showing them the student workbooks, then we asked them to go home that night and practice using Photoshop by doing some of the projects in the workbooks.
On Wednesday, LaQuanda Paschal, one of the teachers we worked with in October, gave a presentation to demonstrate some of the techniques she uses in class to help her students pass the Photoshop certification exam. Between studying Tuesday night and LaQuanda's presentation, about half of the teachers felt ready to test on Wednesday afternoon and most of those passed that day!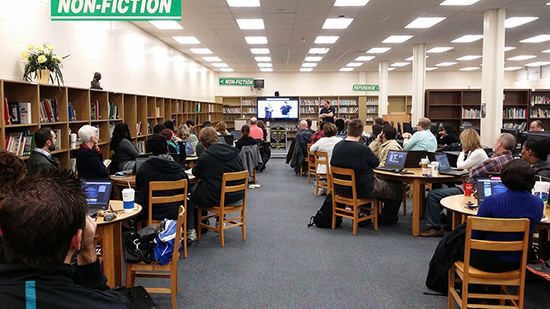 Last week, I took a trip to Jacksonville, Florida, with LearnKey Sales Champion Scott Walker to train a group of teachers from Duval County Public Schools. The purpose of the three-day workshop was to help each teacher earn their Adobe Certified Associate certification in Photoshop CC. Most of the teachers hold certifications in previous versions of Photoshop, but had not been able to pass the CC certification test. Florida law requires that teachers be certified in the software they teach, so having a certification in a previous version is no longer enough.
When you use a piece of software on a near-daily basis, you come to think of yourself as an expert. The problem with this mentality is you fail to take into account that you are probably using the same tools day after day, never utilizing other features the software has to offer. You tend to forget how to use those features, and sometimes you even forget they exist. Our purpose was to re-introduce those features and help the teachers become comfortable enough to take the ACA exam.
Using a combination of our video-based training, our pre- and post-assessments, and our student workbooks, we began going over some of the more obscure functions of Photoshop, as well as providing a refresher of the basics. The new project-based workbooks were a huge asset as they allowed the teachers to dig in and spend time actually using the software in ways they hadn't in the past.
I have often been told by my wife (who is a teacher) and others that teachers make the worst students. At least with this group, that wasn't the case. It was a really great experience, and the teachers were all friendly and attentive. By the end of the workshop we were able to help nearly all of them become Photoshop CC certified, and a few teachers took advantage of the self-paced nature of LearnKey's training to become certified in Illustrator CC as well.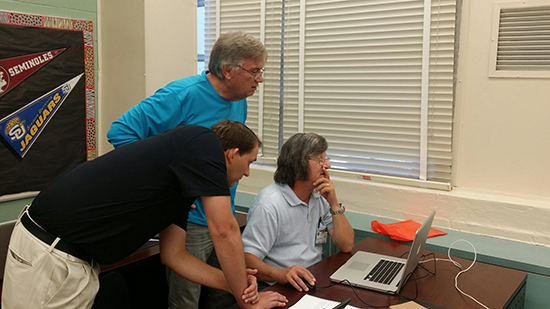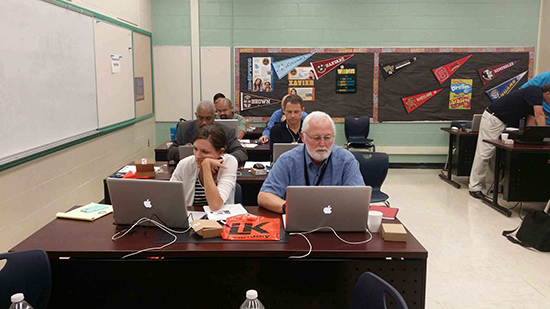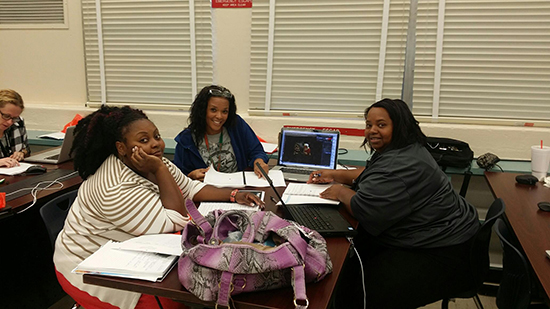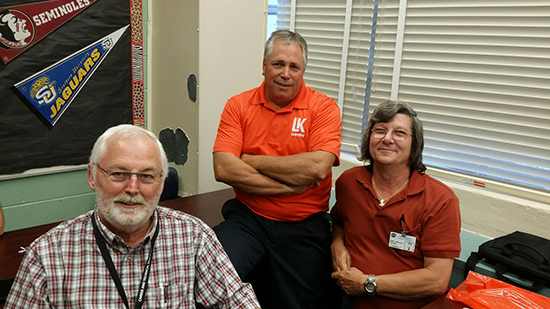 ---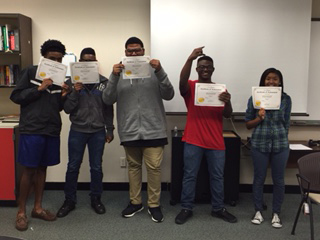 One of the teachers from this training sent us this picture of his students with their certificates of completion for Session 1 of LearnKey's Photoshop CC course.