Skip to content

Improving Employability Every Day at its Best!
Yesterday, I had the honor to meet Cory Olsson (pictured with Beth Ciaramello and Gloria Klug), a military veteran from Alpena, MI, who completed the LearnKey Blue Ocean program. Cory recently relocated to El Mirage, Arizona, after accepting a position with Spectrum Technology Solutions in Phoenix, Arizona. Upon completing the program, Beth Ciaramello, LearnKey's Job Ready Manager, worked with Cory to gain employment.  This is the best part of the job: meeting someone who completed our program and now has the skills to succeed in IT.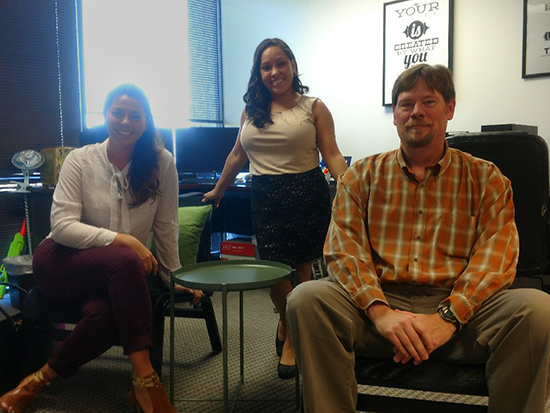 At LearnKey we are so passionate about "Improving Employability Every Day" for our customers that when we have an opportunity to learn about one of our own student's success it just makes it all worth it. Cory is the one we are most proud of as our program is not easy. Beth raved about what an amazing student Cory was and how he had the skills, smarts, and right attitude to be successful. Spectrum Technology Solutions is a great company and Gloria Klug, Owner/VP Business Development, is excited to have Cory as part of her team.
Again, it is an honor to watch learners succeed in our program and gain employment, as it builds the motivation for all of us to create the best employability learning solutions on the planet.