Skip to content

When you merge companies you spend a lot of time educating employees and existing customers on the benefits and big picture as to why these companies have decided to come together. Its great to see when customers and employees really "get" the value and do see the big picture. In our company, there has been no better demonstration of that than from Sarah Blik, our  August Employee of the month and Sales Champion for Predix. We call her the ultimate team player, or as her leader put it, "She will play on anyone's team to help them with their goal our objective."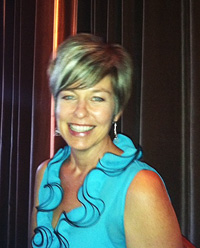 Demonstrating our core values around ease, value and trust is something Sarah does everyday. Value comes from understanding the big picture and being able to demonstrate that to our customers – she does that with Ease and has earned the Trust of every BLS employee she comes in touch with. Patience and process is something you will always get from Sarah, and she demonstrated some serious patience when she and Lori Coruccini were staying in Nashville with the Gaylord explosion earlier this year. That experience enabled her to remove sleeping in the Grand Ole Opry for one night off her life "bucket list" too!
Continue reading "Big Picture & Team Player – Sounds like Sarah!"
Good news, everyone! It was just announced that LearnKey is now a Better Learning Systems company.
What does this mean for you? As a parent company, Better Learning Systems oversees three brands – LearnKey, LearnCast, and Predix. Each company will continue to operate with their current branding, but the new partnership allows us to expand each others' offerings in a way we could have never done before. LearnKey customers now have access to LearnCast's mobile learning and publishing platform, and the Know Your Talents™ behavioral learning system powered by Predix.
Continue reading "LearnKey, now a Better Learning Systems company"