Skip to content

Azure AI Fundamentals Course (AI-900) a first of many to come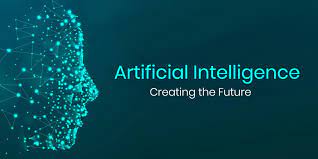 We are excited to announce the release of our new Azure AI Fundamentals (AI-900) course, our first in our Azure Series of courses.

Here is a quick clip and notice the HD video quality makes for a great preview and also learn more about Object Detection.

LearnKey's Azure AI Fundamentals (AI-900) course is an introduction to building artificial intelligence (AI) machine learning models. The course also covers basic AI concepts, giving those who take this course an increase in skills needed to land an introductory AI-based job.
Specific exam topics include AI workloads and considerations, fundamental principles of machine learning, computer vision workloads, Natural Language Processing (NLP) workloads, and conversational AI workloads.

This course offers a web version for all labs and assessments to accommodate students accessing the courseware remotely on Chromebooks.

Also included are LearnKey's: Student workbook (PDF) with additional projects, activities, glossary key terms and definitions to help reinforce learning. Teacher workbook (PDF) with answer keys, lesson plans and short cut keys ensure instructors have everything they need for in the classroom . With a course Total Time of 25 Hours and the supplemental materials its a great way to begin your AI certification credentials.
As for job demand the outlook is really good. Globally AI/Machine learning jobs are projected to be worth almost $31 billion by 2024. That's an annual growth rate of more than 40% over a six-year period.
Those statistics underscore the need for machine learning talent, and if you're willing to put in the work, you could be on your way to a great new career.