Skip to content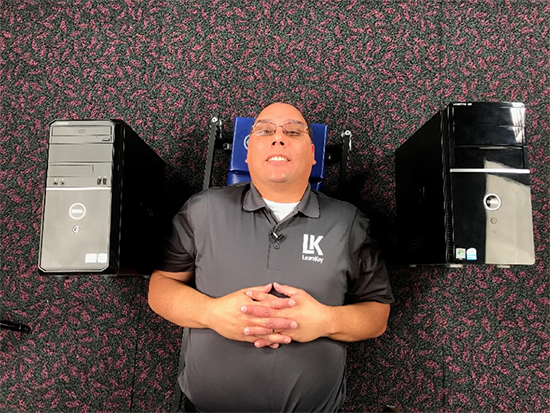 I know, I know. I haven't been in this blog space for a while. As you can see, I've been lying down on the job. Well, not really. The past several weeks I've been doing anything but lying down as our production crew has been busy filming not one, but two new CompTIA courses: Security+, and Network+. The Security+ course, which will be out soon, is tied to the new Security+ exam, exam SY0-501. The exam covers these security topics:
Threats, Attacks, and Vulnerabilities
Technologies and Tools
Architecture and Design
Identity and Access Management
Risk Management
Cryptography
Security+, in my humble opinion, has really gained in importance for anyone who wants to be employable in an IT Security position. I've known companies to actually make this a requirement as a condition of employment, i.e., get the Security+ certification in the first 90 days to stay at the job.
The other major course we are working on is the new Network+ course, tied to exam N10-007. Again, a Network+ certification certainly helps employability, specifically in the area of network administration jobs. The Network+ course goes through these topics:
Networking Concepts
Infrastructure
Networking Operations
Network Security
Troubleshooting
This course and exam will be out early in 2018.
By the way, which concept were we filming when I was lying down here? It is one that is actually in both the Security+ and Network+ courses. And, a certain TV character named Malcolm would get it right away. That's your hint. The answer will come in the next blog. In the meantime, with around 1400 exam objectives between the two courses, I think I will lie down here for a just a few minutes longer and rest a little before resuming production.