Skip to content

CEO Open Letter: "Vet to Tech" Program helping U.S. Veterans get Job Ready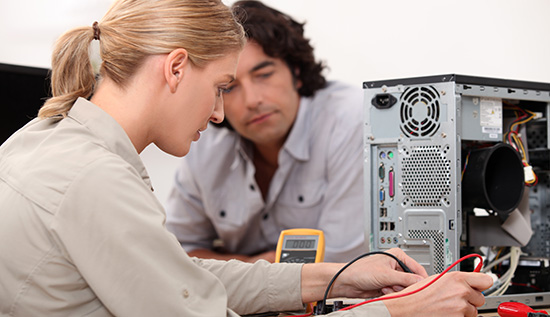 Just over two years ago I took over the role as CEO of LearnKey, Inc, a trusted educator for over 26 years. Our educational courseware has helped over a million students to acquire professional development education, career ready skills, and industry recognized IT certifications for career development, new job preparation and or advancement.
Looking back, one of the greatest experiences and most exciting things to see has been the creation of our LearnKey Veteran Services team – a three year old dedicated group of support and career counselors within the company who currently support over 100 U.S. veterans transitioning from the military who are ready to work in entry and advanced IT Technical Support positions. Most of these veterans started gaining IT experience in the service, and are now completing six to eight months of online education and achieving globally recognized IT certifications from CompTIA, Cisco, Microsoft, ISC², Mile2, and more. Most of them will have at least one (if not multiple) certifications in the coming weeks and they will be looking for employment opportunities.
We are not a recruiting company, and want no fee – just the opportunity to help these great job candidates, who served our country and are job ready, find rewarding IT career pathways in U.S. companies.
Help us find our returning veterans career paths – If you own, lead, or work for a company interested in interviewing these veterans and quality tech support candidates, please contact Brian Tremelling, LearnKey Veteran Services Program Manager (btremelling@learnkey.com) directly. Additionally, hiring veterans can allow employers to take advantage of tax incentives (when applicable) and many of the veterans who go through our program qualify.
Again, please join us in supporting our transitioning troops by interviewing one of our job ready veteran candidates for your IT support needs. There is no cost to tap into this network of talented individuals, only opportunity.
Thank you and with kind regards,
Jeff Coruccini
CEO LearnKey, INC.