Skip to content
I saw this interesting infographic the other day and it got my mind spinning. The infographic was all about the new era of résumés and cover letters. So apparently what we learned about creating a résumé and cover letter might not work anymore. Here are the tips to help you land that new gig.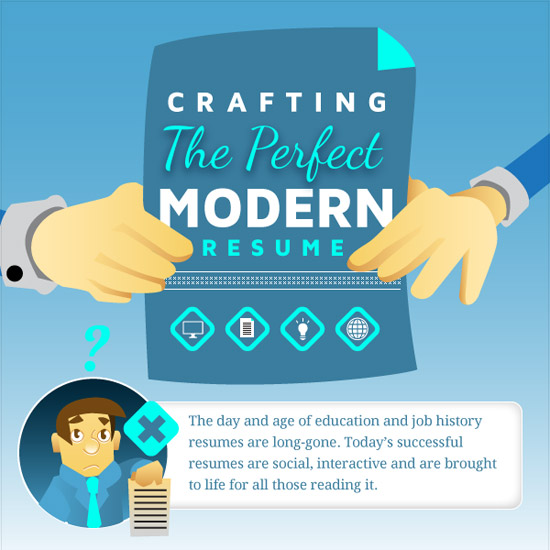 See the full image at Daily Infographic.
What do you think? Does it make sense to use this new advice to create a stand out résumé? Is this modern résumé more applicable in some careers over others? Do you think potential employers will notice you more, or do you think it will turn them off because it is too far from the norm?