Skip to content

OnlineExpert Helps Teachers with Increased Accountability
I am glad to be back in the office after a whirlwind travel week and on location training. Only nine airports in five days, but I did manage to sneak over to the beach for five minutes for this picture: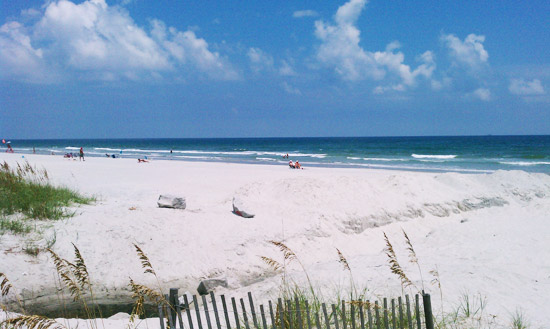 This was an informative trip, and it gave me insight about what teachers need for their students in the 2011-2012 school year. They expressed concerns that they are more accountable than ever this year when it comes to getting their students industry certified. It was an added bonus in the past for their students to achieve industry certifications. Now these programs are being measured, and programs could be cut if a large percentage of students don't pass these exams.
During the training we discussed their needs, some reporting features, assessments, and tools built right into OnlineExpert. These tools will save them time and provide them with what they need this year.
We discovered that the Time Online report would help them show what their students have been working on and can be easily exported right into an Excel file for each class period.
The Grade book report, Pre-Assessment and Post Assessment would show where the students started and how far they have come.
Self-paced training allows more advanced students the opportunity to move on with headsets and give the teacher more time to work with students who need one-on-one time.
I am amazed at what these students have access to in high school, which makes me feel really old, "Like back in the day when I used to walk to school in the snow". I love hearing the stories from all of the teachers across the nation and what an amazing opportunity for students in school now.