I recently had the opportunity to travel to Alabama with Justin, our newest member of the sales team, to attend an education conference and meet with teachers interested in eLearning and industry certifications. Here is a brief overview of our travels:
Wednesday
Beautiful weather in Bessemer, Alabama where we stayed. We spent some time in Tuscaloosa, meeting with a teacher working with students and passing the CompTIA exams like A+ and Network+. We showed him the teaser clip to our upcoming A+ 2012 release and he's really looking forward to it.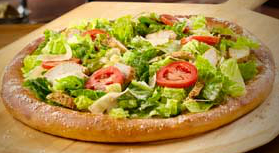 We also had the pleasure of visiting The University of Alabama, which has a beautiful campus. We found a great place called The Mellow Mushroom, and had some of the best pizza I have ever eaten. We had a Cesar Salad pizza…yes I know salad on top of a pizza, and yes it was amazing!
Thursday
The first day of our education conference and 2 hour workshop for teachers went really well. The conference was hosted at the Mercedes factory located in Vance, Alabama. This location is the manufacturing facility where the M-Class, the R-Class, and the GL-Class are built. Our conference was located in the training center for the employees, the landscape is so beautiful and we had a chance walk through the visitors center and gift shop where I picked up a few souvenirs.