Skip to content

When my friend Joe talks about his time in the Army, he's told me that he misses "that feeling of brotherhood." While I've never served in the military, I have an incredibly close relationship with my family and remember how alone and cut off I often felt from their care, direction, and loyalty during the year I lived abroad after college.
After I came home and started working as a Veteran Services Rep, I was struck by the loyalty and caring that I saw demonstrated so often at LearnKey. I loved (and still love) listening in on the other LKVS ladies and hearing them talking about their vets' successes. I loved (and still love) that in our weekly meetings we all (and by "we all" I mean the advisors, the VSRs, the Know Your Talents team, Jeff Coruccini and our awesome tutor Tristan) celebrate together whenever a veteran earns a certification, gets a job interview, or finishes their program with us. Most of all I loved—and love—that when we announce our vets' successes, we say all their names instead of giving the group a number.
Tristan in particular continues to impress me with his efforts on our veterans' behalf. When I met Tristan and put a face to the voice on the speakerphone, my initial impression was that he was just as mellow and calm in person as he was on the phone. Now that I'm starting to direct the veterans I assist to him for tutoring help, I really respect the way Tristan reaches out so quickly, offers his help and is always working to create more study materials.
Watching Tristan's testimonial about the Blue Ocean program and looking back on my earliest days at LearnKey was a powerful reminder for me that OUR end goal here will never be racking up certifications, program completions, or even job placements. We're here to give people the chance to build on the values they lived through their service to our country and to be the loyal, caring support system that they deserve.
This is Jenna's debut LearnKey blog post! She has been a Veteran Services Rep with us for four awesome months. Jenna loves theatre, smoothies, her husband, and being asked about her year teaching English in China!
Summer 2014 has brought some great changes to our LearnKey Veteran Services team. Our team has been filled with committed and excited members who have a strong desire to provide the best service and learning experience to the Veterans in our program. To assist the team in providing the best service, we created the Student Resource Center. This new page on our website has videos, links, and other information that Veterans can use as a resource as they make their way through the Blue Ocean program. Another big milestone happened this August. We had our first Veteran graduate from the Blue Ocean program. Tristan Roberts was one of the first Veterans to be accepted into the Blue Ocean program and completed with certifications in CompTIA's A+, Net+, Security+, and in Microsoft Office Specialist's Word, Excel, and Outlook.
One benefit of the Blue Ocean program is that when students successfully complete the program they are guaranteed a job. Tristan was offered a job at LearnKey as the newest member of the Veteran Services team. With Tristan joining the team, I wondered what exactly  the Veteran Services Team did to get Tristan to this point. So I spoke with Brian Tremelling and Seth Boyack, two people who were instrumental to Tristan's success. See what they had to say below:
Brian Tremelling | Veteran & Vocational Rehabilitation Advisor – Tristan was one of the very first to be accepted into our new Blue Ocean program. The Blue Ocean terminology simply implies big, as in big opportunity for our students. Tristan's program included IT certifications like CompTIA's A+, Network+, and Security+. It also included certifications in Microsoft Office, and education modules designed to help with interviews, resumes, and other skills that employers are looking for. Many people would think that having these types of credentials would be enough to launch anyone in their career. Unfortunately, work experience is the missing element whenever a student gets a new credential. The great thing about those who get accepted into our new Blue Ocean program is the fact that those who successfully complete the program have the opportunity to work with LearnKey and gain that work experience that they are lacking. Tristan is the first of many students who will accept full-time work with us as a way to begin their new career.
Seth Boyack | Veteran & Vocational Rehabilitation Advisor – When I originally spoke with Tristan prior to him being accepted into LearnKey's Blue Ocean program I could tell right away that he was motivated and hungry for such an amazing opportunity. Upon enrolling, Tristan shot out of the gate with the dedication necessary to find success. LearnKey teaches students with various learning styles; some students require more direction and others are able to move through our program without a lot of management. Tristan was the latter. Tristan and I would communicate on a monthly basis mainly for check-ins and progress reports. One of the major reasons Tristan saw so much success was directly correlated with the open line of communication we had together. Tristan's program wasn't perfectly smooth; there were times when he'd have to travel a couple hours to a testing center in order to sit for his certification and another time where he failed one of his exams on the first attempt. These bumps in the road proved to be pivotal. Not only did they continue to reconfirm Tristan's drive to successfully complete the program, but it also gave Tristan and me an opportunity to work as a team and come up with the best solution possible. Tristan knew that he could trust what I said I was going to do and I knew that I could trust Tristan to deliver on his end as well; this mutual trust and the ability to have open communication is the crux of the Veteran Service Advisor and their student. No matter how you slice it or what educational path you go down, school is challenging. What LearnKey aims to do is provide students with a detailed career track, the education necessary to successfully complete the training, and a team whose sole responsibility is to make sure our students are successful. Attention to detail is what students need whether you're learning on a campus or doing so in the comfort of your home.
I would like to welcome Kelly Martinez and Shawn Allen to the LearnKey team. Specifically, they are part of the Veteran Services team and get to interact with veterans everyday. I asked Kelly and Shawn a couple of questions so that we could get to know them better:
Quick Facts About Kelly Martinez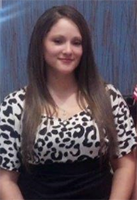 What is your professional and military background? Active Army from 5/17/2007 to 12/5/2013 stationed at Joint Base Lewis-McChord in Washington state. I was a Wheel Vehicle Mechanic and Maintenance shop foreman/supervisor. I worked mainly on Diesel equipment as well as rocket launchers and field artillery equipment. I was medically discharged and retired as a SGT.
After two weeks on the job what do you like most about it? My favorite part about this job is working with Veterans. I can relate to them on a personal level.
What is your favorite  type of food? My favorite type of food is Mexican food.
If you could go anywhere  in the world where would it be? If I could go anywhere in the world, I would want to go to Italy to sight see and stuff myself with food.
What is your favorite band? I love listening to Rock.
Quick Facts About Shawn Allen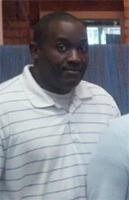 What is your professional and military background? Aircraft mechanic for 12 years in the Navy.
After two weeks on the job what do you like most about it? I really like the family atmosphere.
What is your favorite  type of food? Hawaiian and fruits.
If you could go anywhere  in the world where would it be? That would be where ever my family is happy.
What is your favorite band? Old school R&B.