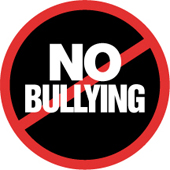 In our support of the fight against bullying, we are giving all of our education customers our Bullying: You Don't Have To Take It Anymore course for free! Over the last few years a light has been put on the problems that young men and women face because of bullying. This light has given us an idea of just how bad the problem really is.
We are giving our support in hopes that this course will be used as a tool to help kids understand how they can help stop bullying in their schools. The more kids understand and know the more they will be able to recognize bullying and help put a stop to it.
*Edit 1/31/12*
Our current Education customers should already see our "Bullying…" course in their library. If you are not a current LearnKey customer and are interested, call 1.800.865.0165 or leave a comment on this blog (using a valid name and email address) and we'll send you access to the course absolutely free.
Read the full press release here:
LearnKey's Efforts to Support the Fight Against Bullying with Online Training

St. George, UT- January 30, 2012- LearnKey, an online training company based in Utah, has announced that all educators will have access to their Bullying: You Do Not Have to Take It Anymore course for free.

The company is showing support for the fight against bullying by supplying all of their education customers with the course for free. In addition if there are any educators that are not current customers who are interested in the course, the company will give you free access to the course as well.

In recent years the concern over bullying that is taking place in schools has been spotlighted by the media, and schools are responding with new programs to help eliminate bullying. LearnKey is hoping that, by offering this free tool, they are helping to do their part in the fight against bullying.

"Studies show child/teen bullying and cyberbullying are at an all-time high and as many as 160,000 students stay home on any given day because they fear being bullied," said LearnKey CEO Jeff Coruccini. "We have a responsibility to support the fight against bullying and this is our way of supporting that cause".

For more information about LearnKey or the Bullying: You Do Not Have to Take It Anymore course, please contact us at 800.865.0165.

About LearnKey
Established in 1987, LearnKey is self-paced online and offline training for corporate, education, government and personal users. LearnKey has decades of experience in the professional development arena. LearnKey offers interactive, engaging, and flexible training that is accessible anytime, anywhere. LearnKey course concentration areas include Networking, IT Technical, Web & Graphic Design, Leadership, Management, Safety and Compliance, Medical CE, K12 and Character Development.