Skip to content

Category:
New/Upcoming Releases
Posts talking about newly released or upcoming LearnKey courses.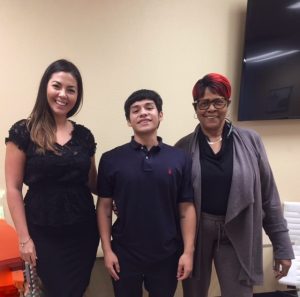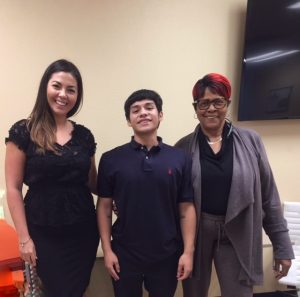 Did I just have an unusually long blink? Where did September go? AND October is gone?!
Lots of exciting news from September, maybe that's why it went by so fast…
It all started with getting to meet a LearnKey Alumni that relocated to AZ for an IT job at Spectrum. It was an honor to shake his hand and see the joy in his eyes brought on by finding a career in his field. LearnKey has assisted nine Blue Ocean graduates finding a new career in their field in the last six months.
Next, I was shocked by the final itinerary for my Remote Year experience! It could not have imagined a better list of places! Emotional roller coaster is a term that I continue to use to describe my experience but it is more like ton of happy, exciting, anxiety bricks hitting you at any moment, like when you are celebrating a moment with a friend who you may not see for an entire year, presenting a resume and interview workshop in Las Vegas, or ya know, just breathing, just hits you. Seeing the places in which I will live made this experience become very, very real. And, here they are https://remoteyear.com/itinerary-kanyini .
Speaking of that resume workshop and Interview workshop, I had the pleasure to work with an amazing company called Three Square. Three Square is Southern Nevada's only food bank providing food assistance to the residents of Lincoln, Nye, Esmeralda, and Clark counties. Three Square's mission is to provide wholesome food to hungry people, while passionately pursuing a hunger-free community. We combine food banking (warehousing canned and boxed goods), food rescue (obtaining surplus or unused meats, bread, dairy and produce from hospitality and grocery outlets), and ready-to-eat meals to be the most complete food solution for Southern Nevada. They, in partnership with LearnKey, have stepped up to take its Supplemental Nutrition Assistance Program (SNAP), formerly known as food stamps, outreach efforts to the next level. Three Square approached the state with a proposal that it create a pilot program to train SNAP recipients in call-center work, with an eye toward becoming a certified third-party training provider.
I had the privilege to administer the Resume Writing and interview Workshop to the students in the pilot program for Three Square as of October 10, 2017, 3 out of the 5 participants have been hired.
Honorable Mentions:
Went to the HeroZona Launch Luncheon for Arizona's Veteran's week, find more information here: https://www.herozona.com/
Met with an AZ Congresswoman's Community Liaison who mentioned that the VA is moving to hire more work-from-home customer services representatives, more information will be shared as it is received.
September 2017 has changed my life for the better with all the inspiring events. I look forward to sharing my October with y'all!