Skip to content

Improve employee engagement through delivering constructive feedback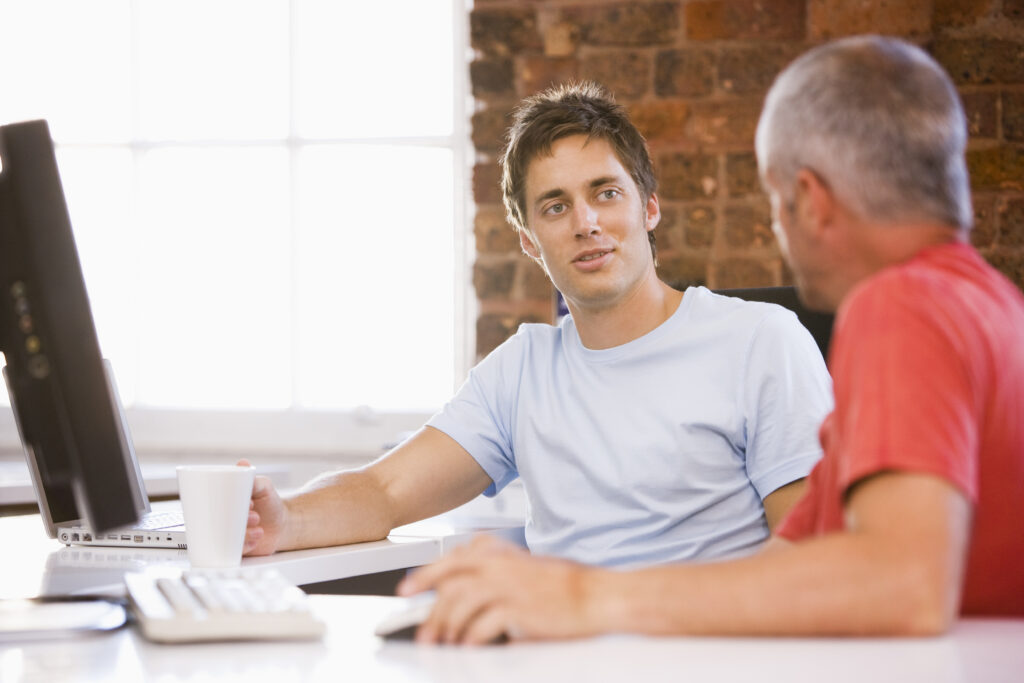 We have kicked off our Leadership Development Series, releasing our first course on delivering constructive feedback that teaches you to set the stage, check yourself, and follow the process for the best outcome.
In any professional or personal relationship, effective communication plays a pivotal role. A crucial aspect of communication is the ability to deliver constructive feedback, which can help individuals grow and improve. However, delivering feedback can be a challenging task that requires finesse, tact, and empathy. Take into consideration that:
65% of employees want more feedback than they are currently receiving. (Source: Harvard Business Review)
Employees who receive regular feedback feel more engaged at work and are 3.5 times more likely to be engaged than those who don't receive feedback. (Source: Forbes)
92% of employees believe that negative feedback, if delivered appropriately, is effective at improving performance. (Source: Zenger Folkman)
57% of employees prefer corrective feedback over praise or recognition. (Source: Harvard Business Review)
Companies that implement regular feedback have turnover rates that are 14.9% lower than for employees who receive no feedback. (Source: Gallup)
That is why we created a course you can complete that helps you avoid these obstacles. Emotional reactions – one of the primary challenges of delivering constructive feedback is managing emotional reactions. Receiving criticism, even when well-intended, can evoke defensive responses, anxiety, or even hostility. To address this challenge, it is essential to approach the conversation with empathy and understanding. Begin by acknowledging the person's emotions and creating a safe environment for open dialogue. Encourage them to express their thoughts and feelings, and be prepared to listen actively without judgment. Make sure you balance honesty and diplomacy; balancing honesty and diplomacy is another hurdle. While it is crucial to provide honest and direct feedback, it is equally important to consider the recipient's feelings and maintain a respectful tone. Strive to frame your feedback in a constructive manner, focusing on specific behaviors or outcomes rather than attacking the individual's character. By choosing your words thoughtfully and offering suggestions for improvement, you can maintain a healthy balance between honesty and diplomacy.
Finally, the timing and context in which feedback is delivered can significantly impact its effectiveness. Providing feedback immediately after a mistake or during a highly stressful situation may exacerbate emotions and hinder receptiveness. Conversely, delivering feedback too long after the incident may result in diminished impact or a loss of relevance. Optimal timing involves finding a balance between addressing the issue promptly while ensuring the recipient is in a receptive mindset, usually within seven (7) days. Select an appropriate setting that promotes privacy and minimizes distractions, creating a conducive environment for open dialogue.
Delivering constructive feedback is a complex art that requires tact, empathy, and effective communication skills. While challenges may arise, approaching feedback conversations with sensitivity and a focus on growth can foster a positive environment for development. Our course on delivering constructive feedback is geared toward a positive outcome that will inspire positive change and pave the way for personal and professional advancement.