Skip to content

LearnKey Team Members who Really Shine!
At LearnKey we are very excited for 2012, and there is no better way to start the year then to share our most recent Employee of the Month winners. Success in any organization starts with great people and I am really pleased to take a moment and share some insight about these two great individuals.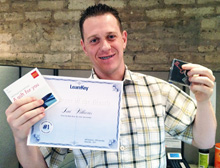 First I want to recognize Levi Williams, a great example of "can do attitude"! It does not matter if he's helping one of our K-12 customers with IT questions, or internal team members with basic questions. He is always wanting to help out in anyway he can. He was named employee of the month for December 2011 and nominated by several team members for his constant display of our core values around: trust, value and ease.  Levi works out of our St. George, UT supporting our IT needs.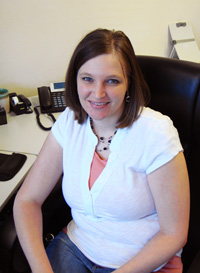 The second team member, Sharlinda Jessup, out of our Cedar City, UT office, has been named the employee of the month for January 2012.  Sharlinda embodies our core value of trust in everything she does. No matter what assignment, she can always be trusted to get it done quickly and with minimum direction. She has gained the trust of every employee she has interacted with in her time at LearnKey, and she responds to that trust whenever she is asked to do something. Shar's commitment and work ethic provides a level of ease to our process which is unmatched.
I can not convey enough how the entire team at LearnKey is so proud to have Levi and Sharlinda supporting our customers and what an impact their combination of "can do attitude" and "commitment" means to our company.  Be sure to check back, as February is right around the corner!