Skip to content

Welcome to the LearnKey Team: Jason Manibog
Today we are thrilled to announce that Jason Manibog will join LearnKey as our resident expert IT Instructor.  Jason is a seasoned Microsoft Certified Trainer with over a decade of award-winning classroom experience and another seven years of experience building, authoring, and delivering on-camera and live demos in a large variety of e-learning courses. Adding Jason, who has the perfect blend of experience and training skills, enables LearnKey to continue to deliver the best possible learning experience through our IT & Career Ready Certification courseware.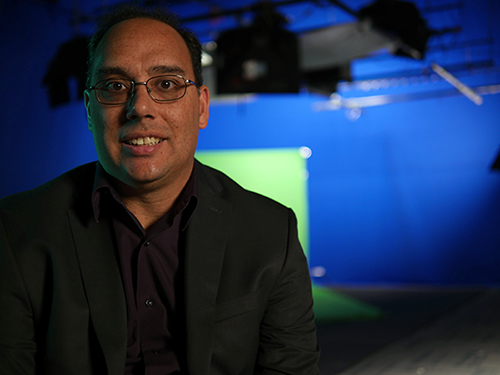 Some of you may recognize Jason. While it is possible you might have seen him sinking some putts at a local golf course, you probably have seen him in some of our previous IT courses, such as SharePoint 2013, Windows Server 2012 Server Infrastructure Design and Implementation, and Windows Server 2012 Advanced Server Infrastructure Implemention.
He is a great guy and I recently had a chance to interview him, as this was a pretty exciting hire for LearnKey!   He has worked with several of our production and writing staff members previously, therefore, we know he's all about our core values: ease, value, and trust. He's always been professional and easy to work with, has great value in the accuracy of his work, and our team members went out of their way to tell me how much they trust his delivery of our content on camera. Day one and he already has raving fans in the company!
Please take a minute to learn more about Jason through a fun Q&A:
What is your educational background? I majored in Communications and minored in Speech at Cal State University Dominguez Hills.  Growing up, I was always told I talked too much, so I figured that is what I should do.  More recently, I have been a Microsoft Certified Trainer (MCT) for six years now.  I have multiple Microsoft, CompTIA,  Adobe, and other industry-recognized certifications.
What is your professional background prior to being employed at LearnKey? For most of the past 15 years, I have been a computer trainer in the classroom and have done the occasional business consulting (and even built courses for LearnKey!).  I have also authored several computer training books specifically for the computer training center market.
Describe effective learning techniques or ideas you hope to bring to LearnKey courseware. I always try to use a good mixture of the three main methods of learning: auditory, visual, and kinesthetic (using humor works, too).  Plus, I try to make the material relate to real-life situations as much as possible.  My goal is to help people reach both their certification and career goals.
What five words would you use to describe yourself?  Energetic, driven, humorous, kind, and caring.
What are three tips every student learning online could benefit from?

If you feel like studying, study.  If you don't, don't.  The worst time to try to take a course is when you don't feel like doing it.
Take breaks from watching and practice.  The courses we build will have plenty of chances for practice.
Try to relate any learning to a real-life situation.  For example, if you are trying to learn Excel, build some Excel files for items such as a home budget or expenses.  In other words, don't just take the course, DO the course.

In 50 words or fewer, describe what skills and knowledge you will bring to the LearnKey team. I have always tried to be as versatile of an instructor as possible, both in being able to write and deliver courses and explain things in many different ways.  My goal is to bring that forward with the outstanding team I am privileged to join.
If you could be a super hero, what would you want your superpowers to be?

Cure multiple sclerosis.
Reverse this trend of more and more empty hair follicles on my head.
Get better at golf.

What do you do in your free time? Spend time with my beautiful wife Joan and our two adorable cats, Ivey and Luske.  And, continue the never-ending quest of trying to be halfway decent at golf. I also watch a ton of baseball and hockey.
We are glad to have you on our team, Jason, and are looking forward to your positive impact on our courses!