Skip to content

Woman Turns Alien via Photoshop
Adobe Photoshop is useful for many things, whether it's touching up old photos, refining recent photographs or even creating completely new digital compositions.
As a graphic designer with a fascination for digital art, I am always on the lookout for new things to create. As an example, a few weeks ago I was searching the web for fun-looking tutorials, and I came across this tutorial at marcofolio.net on how to transform a human into an alien using Photoshop. I was intrigued, so I followed the tutorial using an image I got from iStockphoto, occasionally modifying steps as I went along.
In just a little under ten minutes, I was able to totally transform a picture of a pretty young woman into a strange-looking alien. What do you think? Pretty cool eh?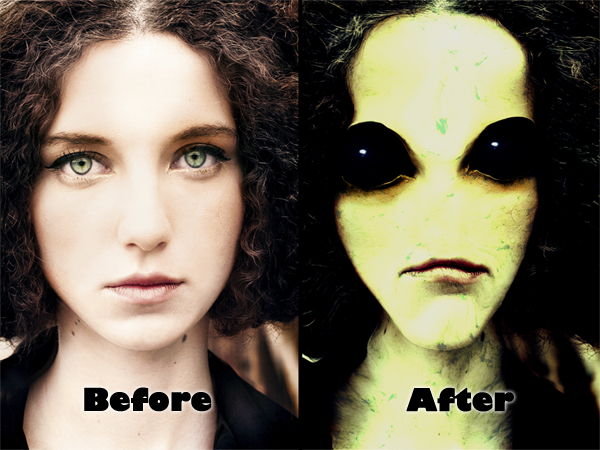 If you're interested in learning how to master Photoshop, be watching for our new Photoshop CS5 training that we will be filming next week or check our product page here for the Photoshop CS4 course.