Skip to content

What We Do? Improving Employability Everyday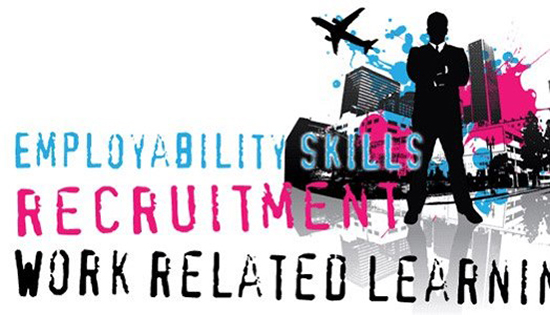 Greetings 2017!
As we start the new year it's a great time to remind our learners, students, teachers, and career counselors about the two (2) key ingredients that ensure we focus on our "what we do": Improving Employability Everyday.
At LearnKey we believe that our passion around "what we do" and our "descriptive behaviors" is what drives our culture.
Every team member in our company knows that our "What we do" is aligned to these three words: Improving Employability Everyday. We started redefining our true purpose as an organization through Simon Sinek's The Golden Circle, over three years ago and truly believe it is the fabric, along with our descriptive behaviors, that drive our culture.
We are so fanatical about this belief that any new employee team members (i.e. welcome most recently: Neil Olsen and Nina Sepulveda) must know that they must possess these key behaviors and understand "The Golden Circle" BEFORE they are even hired.  Because the moment they start, that accountability to our customers and team members begin.
My goal is to meet with every team member throughout the year and remind and reinforce my commitment to them and that I will be held most accountable to those behaviors. Therefore, it is good to once again share these with you and the entire world:
Our "Why, How and What":
"Why": Dreams fulfilled through better learning.
"How": Personalized learning solutions that teach job readiness skills, leverage your natural talents, and are aligned to in-demand careers.
"What": Improving Employability Everyday.
Our seven (7) fundamentals that describe our employee culture:
Be a fanatic about response time. People expect us to respond to their questions and concerns quickly, and rapid response is one of the easiest and best ways to stand out.
Set clear expectations. So there are no misunderstandings, and remember to clarify all the time. This avoids any miscommunications.
Welcome innovation. Creativity in our products and offerings can be produced and packaged differently to meet customers' needs.
Be a great listener. Understanding expectations and customer needs is the way we want to do business. The best talker is a good listener.
Do your homework. Be prepared for customers, product ideas, referrals, team member support, and the best way to show you're serious.
Be a problem solver. Solve a problem, fill a need, is how we should do business with customers and in assisting other team members.
Leverage team members. To get things done, meet deadlines, and fulfill customers' needs. Two heads are better than one.
Welcoming in the new year is a good time for me to give thanks to our team who, day in and day out, commit to themselves, as well as the learners, counselors, and teachers we support that "what we do" is focused on Improving Employability Everyday.
Also, a special thanks to Simon Sinek and the CEO's of Vistage Group 508 who remind me all the time how important it is to have our message clear and concise.
Best Regards,
Jeff Coruccini
"Improving Employability Everyday"
CEO- LearnKey, INC.