Skip to content

HealthStream Summit 2011 Recap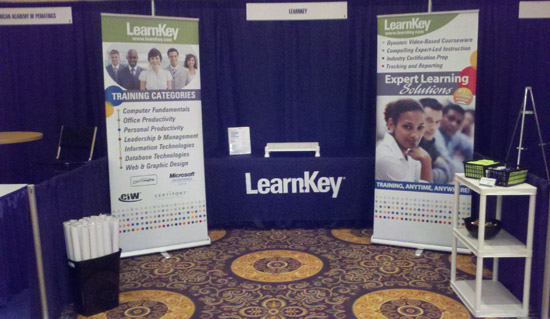 I recently attended the HealthStream Summit at the Gaylord Hotel and Convention Center in Nashville, TN. One year ago, the first floor of the hotel was covered with 10 feet of water; in fact, much of the Nashville area was pounded by flood waters. What an amazing feat to bring the hotel back to its original beauty. I snapped a couple photos with my cell phone, but it does not begin to capture the grandeur and detail of the environment. It's a complete ecosystem under a glass shell. If you find yourself in Nashville it is definitely worth a visit.
Now back to the HealthStream Summit. LearnKey recently partnered with HealthStream a clinical training and research company who works with nearly half of all the hospitals in the nation. We were first introduced by a mutual client and we could see right away that we went together like peas and carrots (I stole that line from Forrest Gump, but it fits). LearnKey boasts a powerful IT training and certification component that was a perfect addition to HealthStream's large library offered through their "Learning Center". Each year they invite their clients to come to Nashville for the HealthStream Summit and receive valuable training for their profession and give them the opportunity to meet the many vendors who provide content to the "Learning Center". Long story short, we had a fabulous event including a very inspirational Key Note Speaker named Eric Wahl, who with his ability as an artist and creative thinker inspired all of us to reach for our dreams and not be afraid to color outside of the lines. Look him up on YouTube if you get a chance.
Side note, I went down to Jack's Barbeque for some diner and the next thing I know, I'm sitting in the middle of crazed hockey fans at the NHL Playoff between the Nashville Predators and the Vancouver Canucks. You gotta love it!