Skip to content
LearnKey Takes Home Two EDDIE Awards!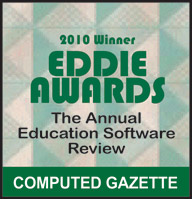 We are very excited to announce that LearnKey was the winner of not one, but two EDDIE Awards!
Both awards were in the Post-Secondary category, one for our Excel 2010 training for the Online Spreadsheet Course category. The other award was for our Photoshop CS4 training for the Online Integrated Design Course category.
The 15th Annual Education Software Review (EDDIE) awards are for programs and websites that supplement the classroom curriculum and increase teacher productivity with inventive ideas. They pick the winners using criteria like, content, potential use, and technical merit. Publishers from around the world submitted titles for consideration.
For more information about LearnKey's award winning products visit our website at www.learnkey.com.