Hey, hey… It's that time again!
First, CONGRATULATIONS to Jake Toughill for being the winner of last week's Trivia Question!! The answers to the question- In "The 10 Commandments of a PC Tech" with Mike Meyers, what are the 2nd, the 4th and the 10th commandments– are:
2nd: DON'T TECHNO BABBLE OTHER TECHNICIANS
4th: PASS IT FORWARD
10th: ASK FOR HELP
Second, here are the rules for this week's question…
Just answer the question correctly in the comments to be eligible to win . Once you've submitted the correct answer in your comment, we'll have a drawing and randomly pick a winner. The winner, who will be contacted via email by a LearnKey staff member, will be posted next Thursday, along with a new trivia question for the week.
Here we go!
How about a little LearnKey history this week… (answer can be found on learnkey.com)
Since LearnKey's earliest days, when founder and CEO John Clemons filmed training videos for users of WordPerfect in a small basement studio, LearnKey has remained at the forefront of evolving technology, pioneering multimedia-based training. What year was LearnKey founded?
GOOD LUCK!
This week's prize: A totally rockin' LK tie-dye bandana!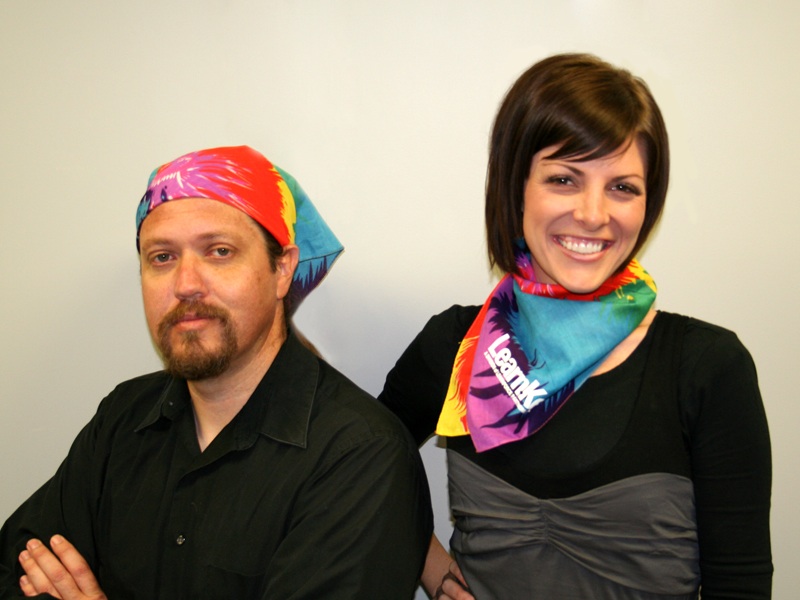 Contest run time: Thursday July 1st- Wednesday July 7th
Winner posted: Thursday July 8th
* North American residents only*
*In order to receive prize notification, you must provide a valid email address with your comment*