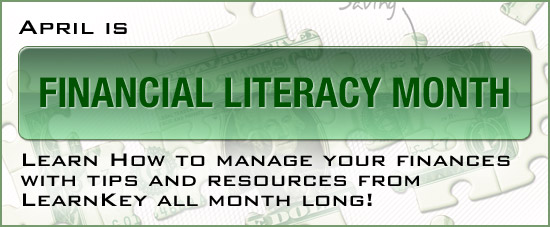 If you are able to you should be putting aside money into savings. You should ideally be putting 60% of your total savings into a long-term savings account. This is used for your long-term goals like retirement.
In the book, Money: What Financial "Experts" Will Never Tell You, it talks about the prediction that in 2015, 77 million Americans will be over the age of 50 and only about 1/3 of those people will be financially secure enough to retire. That means 50 million of these individuals will not be able to retire. Have you started saving for your future, yet?
To be successful at saving for future goals it is important to make sure that the money is not easily accessible, this will cut down the temptation to pull money from this savings account and spend it. It would be a good idea to put money in an account like a 401(k) or Roth IRA.
Be sure to visit learnkey.com/financiallitmonth for your free Financial Literacy white papers and other resources, and you can also Like Us on Facebook and Follow Us on Twitter for more daily Financial Literacy tips.